Miiverse launched with the Wii U in 2012 and became a surprisingly positive community amid the torrents of toxicity normally found within internet message boards. Thanks to heavy moderation and the promotion of positivity, Miiverse was very quickly shaping itself as a place to go for help with games or just to show pride in your gaming achievements.
Prior to the masses having the ability to stream gameplay live from any console or device in their hands, Miiverse was a built-in tool to the Wii U that allowed users to upload screenshots of their games and have a conversation about them. You could see pretty early on, the way that Miiverse could be encouraging to newer players and how the service had replaced or maintained the playground chatter of yesteryears.
It led to now-famous posts, where many of us are happy that the internet didn't exist in the same way when we were young. Many as innocent and endearing as: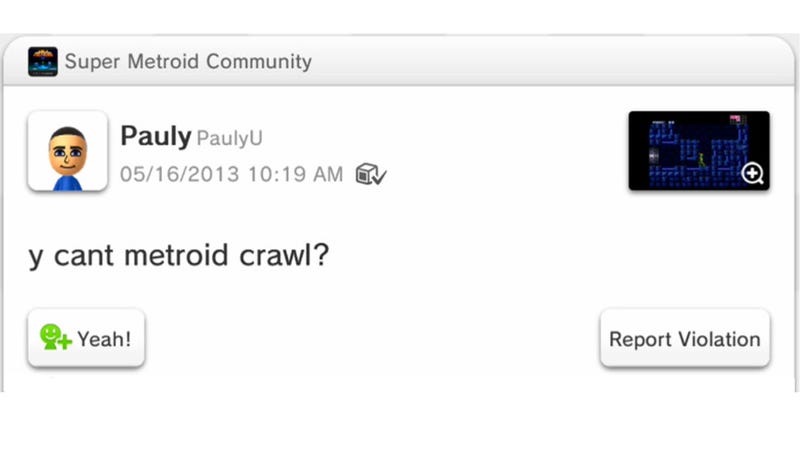 Eventually, we'd be treated with a lot of these. Many of which would begin to resemble one another tonally and reveal a lot about who was really using this service.
The latter posts are the exception and not the rule for Miiverse posts, although admittedly they end up as the more entertaining of posts. As Nintendo sends the service off into the sunset later this evening, we'll be celebrating with a stream where we play through some of our favorite titles that integrate Miiverse.
You can watch via the embed below, or over on YouTube.